I have started some new jewelry
NFL TEAM COLORS - NECKLACES
So far I have
Pittsburgh Steelers (Black and Gold)
Ohio Sate Buckeyes (Red, White and Gray)
Michigan Wolverines (Blue and Yellow)
These are listed for $14.00 each. they are made using faux pearls in most cases. I also have the Team Name in acrylic letter beads and a football bead. The OSU necklace does not have a football bead.
I also have some that I am making with pony beads, they will be listed for $5.00 each.
I would love to make more but I don't know all of the team colors
Send me the team colors for your team so I can make more.
Here are the pics of my new necklaces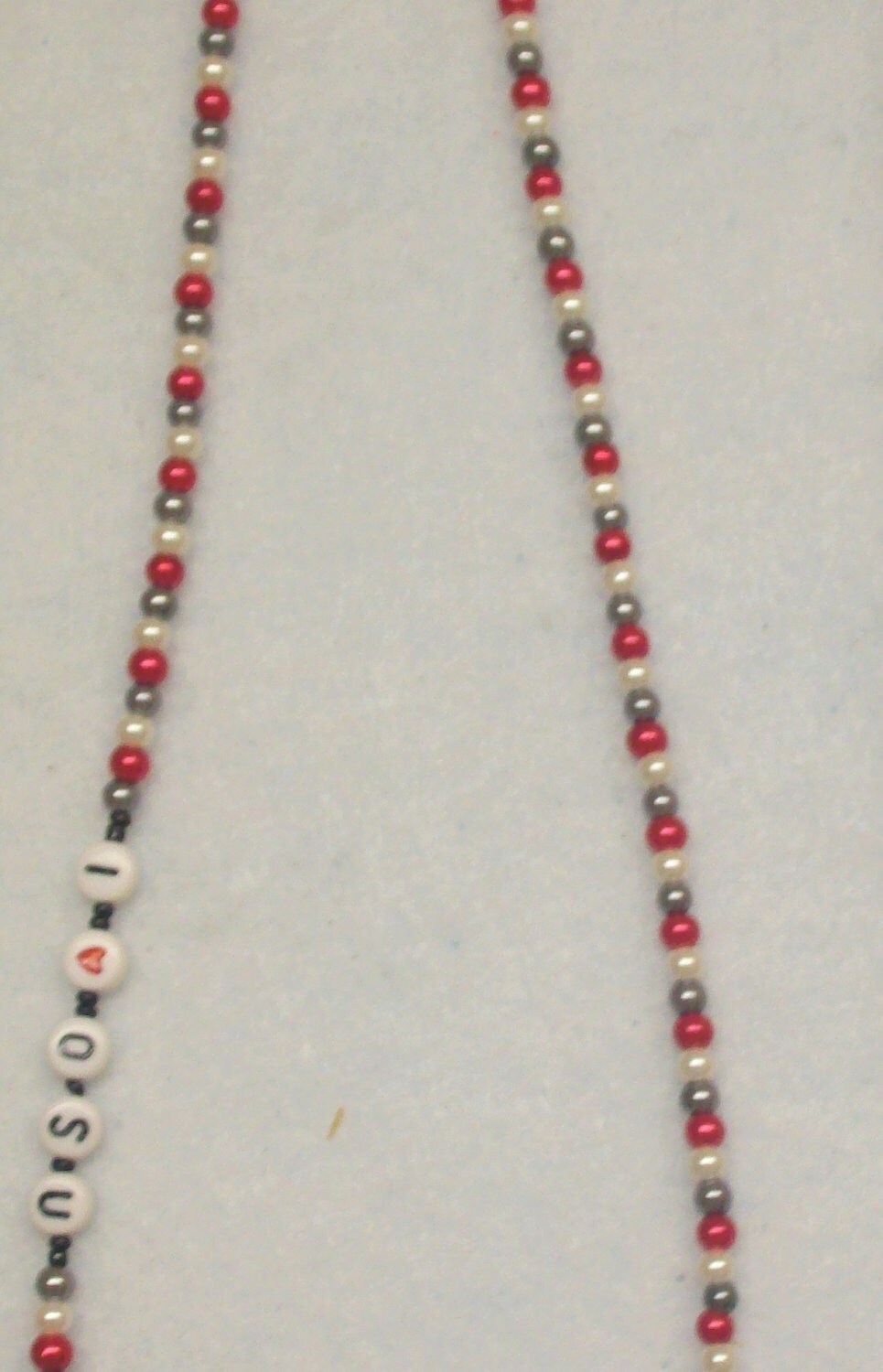 OHIO STATE BUCKEYES
MICHIGAN WOLVERINES








PITTSBURGH STEELERS